CHƯƠNG BẢY
Grant Morrison là một trong số những tác giả có lượng tác phẩm nhiều và bán chạy nhất trong lịch sử truyện tranh. Tên tuổi của ông trở nên nổi tiếng nhờ khả năng viết lại một cách đầy thú vị những câu chuyện về siêu anh hùng như Animal Man, Batman và The X-men. Những tác phẩm của riêng ông cũng được đánh giá rất cao, điển hình là The Invisibles, Namel Xem thêm.
Kết Thẩm
MỘT CÂU CHUYỆN VỀ THỂ LOẠI TÂM LÝ TỘI PHẠM CỦA MARVEL, XOAY QUANH NHÂN VẬT CHÍNH: FRANK CASTLE - THE PUNISHER (KẺ XỬ QUYẾT) TRONG MỘT PHIÊN XỬ MÀ CHÍNH HẮN ĐÃ ĐƯA MÌNH VÀO TRÒNG Xem thêm.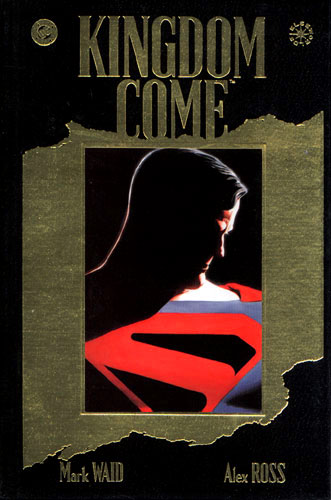 JSA: Kingdome Come Special: Superman
Kingdom Come diễn ra trong bối cảnh 10 năm sau khi Superman "treo áo" về hưu. Việc Superman "treo áo" đã kéo theo một chuỗi hiệu ứng domino khiến các anh hùng mất đi một nguồn cảm hứng và một người lãnh đạo. Phần lớn trong số đó đã quyết định lui về ở ẩn, trong khi một số ít khác vẫn tiếp tục ở lại và chiến đấu. Thế giới mất đi một lượng lớn các anh hùng chính nghĩa. Thay vào đó, một làn sóng anh hùng mới nổi lên, nhưng làn sóng mới này phần lớn chỉ là những kẻ thích khoe mẽ, tự phong, và chẳng Xem thêm.